June 9, 2012
Well if you were out on the Kenai today, you worked for your fish.
We didn't see but two kings caught in the 9 hours we were out there.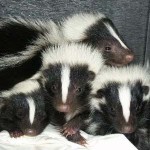 I would guess that out of all the guys I seen out there today,
someone had to been dialed in or lucky.
We got a big skunk for both Tyland and Damond.
The Kenai was a little muddy at 6 am and only got worse as the
day went along.
The halibut boats reported a great day with lots of 30 to 50 pounders, lots of action!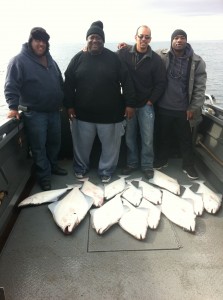 For those looking to get in on a great meat trip we are starting
Monday overnight trips for 300 dollars, that's two limits for one
Great price. 888-462-1521. Ask for fill the freezer special.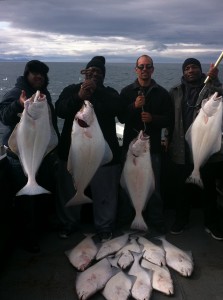 Looking forward to Tuesday. Layton
Alaska Fishing and Lodging