June 7, 2012
You can tell its summer time here in camp, we've had hits and misses, but every dog has its day. So far all of  the fish caught this week were with the help of hog nose and fat fish plugs.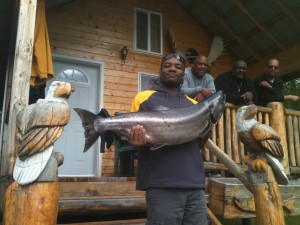 Talon Air limited out two days in a row on the west side for sockeye salmon. Only seen one bear on the flight over.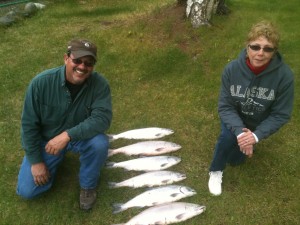 Our halibut guys got some nice 30 and 40lb slabbers to make for a nice box of white meat to take home.
Here are a couple happy fisherman that took there limits of kings off the Kenai with McClures Guide Servive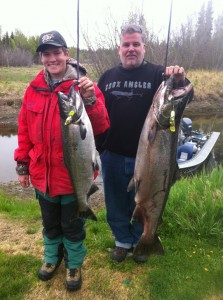 McClures Guide Service
Tomorrows another day , Layton
Alaska Fishing and Lodging